Stand for Birmingham with Vulcan!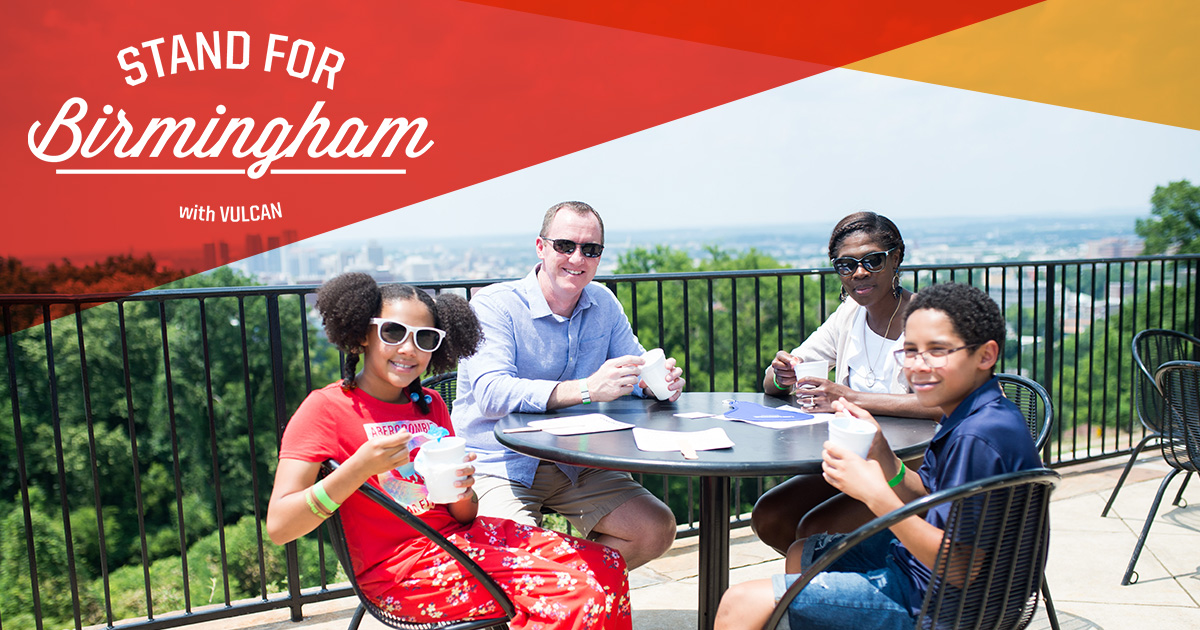 Become a member and be a part of the timeless symbol of Birmingham's past, present and future. Support Vulcan, a beacon of strength and hope. Experience the captivating and interactive history museum. Take in the beauty of lush park grounds with stunning city views and enjoy fabulous community events throughout the entire year.
Membership to Vulcan Park and Museum offers you and your family the opportunity to make Vulcan a part of your daily life. Benefits include free admission year-round to Vulcan's Museum and Observation Tower, discounted (and sometimes free) admission to our popular community events and the opportunity to contribute to the ongoing preservation of Birmingham's favorite landmark.
Vulcan Park and Museum is an independent, not for profit, 501(c)3 organization. While the City of Birmingham provides partial funding to support the day-to-day operations of this city-owned asset, the support of individuals and the community-at-large are needed for us to fulfill our mission.
When you become a Vulcan Member, you become part of Birmingham's history. Join today – your support will make a giant impact!