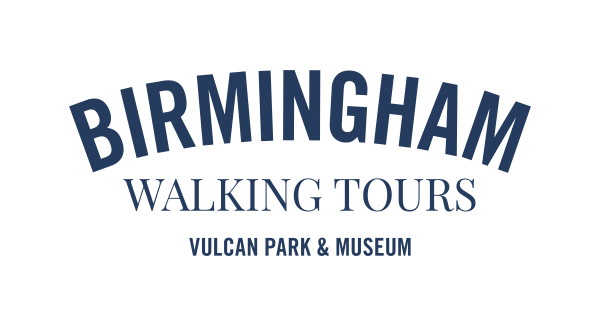 Birmingham, Ala.– Vulcan Park and Museum announces the Birmingham Walking Tour with special guest tour guide Cathy Sloss Jones. On Tuesday, November 8, visitors, and locals alike can experience the history and beauty of Birmingham's First Avenue South Corridor in a fun, invigorating way.
Since the city's founding in 1871, First Avenue South has been closely tied to the fortunes of downtown Birmingham. The area was once known as "Railroad Reservation" due to the convergence of multiple rail lines which made it a prime spot for manufacturing, warehouses, and more.
Presented by The Caring Foundation of Blue Cross and Blue Shield of Alabama, Spire, and Stone Building Company, the two-hour tour, guided by architect Cheryl Morgan, focuses on the history of the area while highlighting the beautiful architecture of the historic buildings. The tour begins at 3:00p. Registration is $20 for Vulcan Park and Museum members and $30 for non-members. Tour groups will not exceed twenty participants. Reservations and payment are required in advance.
Cathy Sloss Jones, the President, and CEO of Sloss Real Estate Company, an urban development firm founded by her grandfather, will be joining the tour as a special guest tour guide. Sloss Jones has headed significant development projects including, Pepper Place and Park Place. Her focus is on urban redevelopment and revitalization and the renewal of the community by renovating historic buildings, constructing new buildings that honor their surroundings, and providing planning services throughout the region.
From historical homes to new retail developments, VPM has offered exclusive walking tours over the past 16 years, allowing participants to unlock and discover the fascinating uniqueness of the city. A brainchild of Phillip Morris, a beloved historian and author, these tours immerse participants in the rich history, culture, and hidden architectural treasures of the city.
For more information or to register go to Birminghamwalkingtours.com.