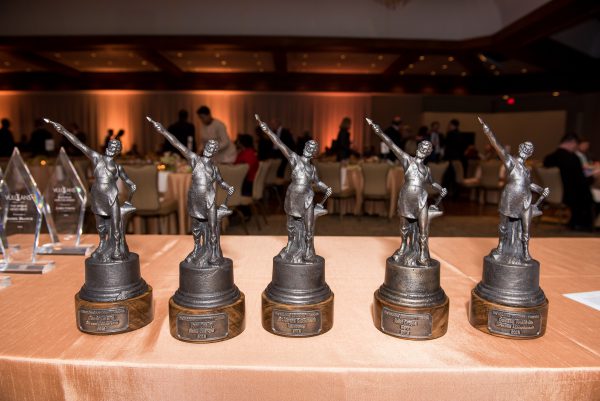 Birmingham, Ala.– Vulcan Park Foundation is pleased to announce the 2018 honorees for the fifth annual The Vulcans Community Awards.
These awards honor 13 citizens who exemplify civic pride, leadership and progress in five award categories: Lifetime Achievement, Newcomer, Hero, Game Changer and Servant Leadership.
Community members nominated individuals in the Birmingham metropolitan area: Bibb, Blount, Chilton, Jefferson, St. Clair, Shelby and Walker Counties, who worked tirelessly to affect change, serve, lead or make a difference in the lives of the people, places and organizations in the city.
Recipients were chosen by an independent panel and honorees will be recognized at the annual dinner on Nov. 1 at The Club in Homewood.
The 2018 Honorees are:
The Vulcans
Lifetime Achievement: Dr. Charles Scotty McCallum, Jr. Former University of Alabama at Birmingham President
Hero: Sean Fredella- Morthan4
Newcomer: Jenny Short- Jasper Main Street
Game Changer: Edward K. Aldag, Jr.- Medical Properties Trust
Servant Leadership: J.W. Carpenter- Birmingham Education Foundation
Spears
Heroes: Timothy Alexander- University of Alabama at Birmingham Football and Austin Perine – Show Love Inc.
Newcomers: Christopher Nanni- Greater Birmingham Community Foundation and Lizzi Wilkerson- Red Mountain Grace
Game Changers: Brian Hawkins – We are Rtists (WAR) and Dr. Hollie Cost – City of Montevallo Mayor
Servant Leadership: Lisa Borden – Baker, Donelson, Bearman, Caldwell & Berkowitz, PC and Marvell Bivins – The University of Alabama System
Director of Development of Vulcan Park Foundation Ashley Thompson is overjoyed with this year's great slate of honorees. Through their contributions, it empowers her to become more active in the community.
"As I learn about the contributions these 13 individuals made in our area, I'm reminded of the words Dr. King said – 'everybody can be great, because greatness is determined by service,'" Thompson said. "This year's recipients can all be classified as great. They come from different backgrounds, various communities and a range of ages, yet they all have the same inspiration – to work and encourage others."
Tickets and tables are now available for purchase at visitvulcan.com/events/thevulcans. There are still Sponsorships are also available. All proceeds from ticket purchases are used to support Vulcan Park and Museum's mission.
To learn more about the recipients or to get involved, contact the Vulcan Park and Museum Development Department at 205.203.4817or email thevulcans@visitvulcan.com
The Vulcans Community Awards are presented by Vulcan Materials Company with additional support from Alabama Power, Coca-Cola, Blue Cross Blue Shield of Alabama, and media partners WBRC Fox 6 News and Starnes Media.
About Vulcan® Park and Museum
Vulcan Park Foundation is a 501(c)(3) organization which operates Vulcan Park and Museum on behalf of the City of Birmingham. Vulcan Park and Museum's mission is to preserve and promote Vulcan as the symbol for the Birmingham region, advance knowledge and understanding of Birmingham's history and culture, and to encourage exploration of the region.