BIRMINGHAM, Ala. – Vulcan Park and Museum encourages the city to get involved in this year's Fourth of July celebration with the #iheartVulcan photo contest.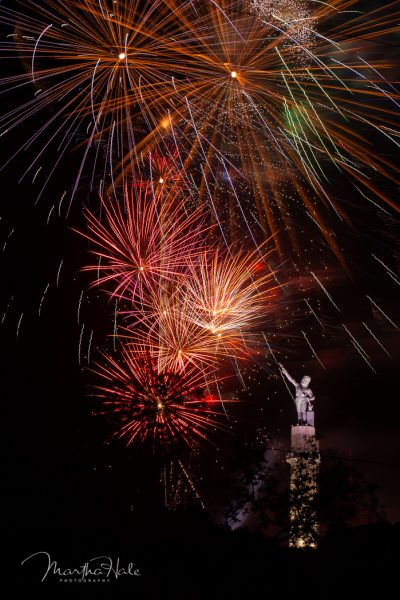 Participants are asked to snap a photo of the fireworks from their vantage point across the city and then upload it at visitvulcan.com for a chance to win one of three prize packs.  
Submissions will be accepted between July 4 at 9 p.m. and July 5 at 9 p.m. Submissions can include photos of Thunder on the Mountain, Vulcan or how families are spending their holiday. The voting period will be from July 5 – July 8 and the winners will be announced on July 9 at 4:00 p.m. Winners will be chosen for one of three categories – most votes, staff's favorite and most patriotic.    
Prize packs include $250 Hibbett Sports | City Gear Gift Card, Red Cat Coffeehouse coffee, $25 Frutta Bowl Gift Card  $20 Homewood/Mountain Brook Creamery, Aviate Hat and Vulcan swag.   
For more details, log onto www.visitvulcan.com.