5th Annual holiday event to captivate guests on select nights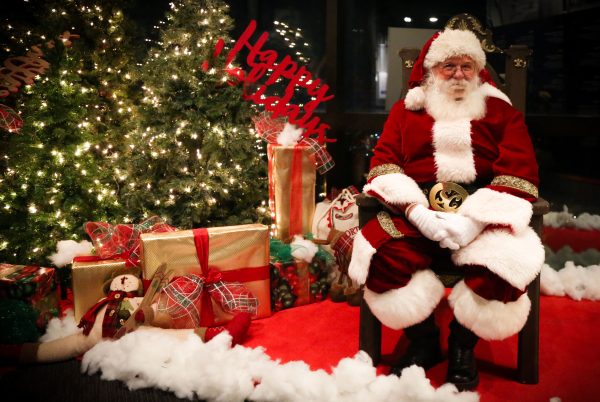 BIRMINGHAM, Ala. – Vulcan Park & Museum invites the entire community to embrace the holiday spirit in spectacular style. Gather for the 5th Annual Vulcan's Magical Nights, Dec. 2-4, 9-11 and 16-23 from 6:00 to 8:00 p.m. at Vulcan Park & Museum.
Vulcan Park and Museum will be transformed into a delightful wonderland filled with lights, holiday music, special guest appearances, and Santa. The Anvil and Museum will have extended hours until 8 p.m. There will also be food, hot chocolate, wine and beer available for additional purchase.
Once again, this year, The Pixel Room will set up a holiday-themed photo scene curated by Swanky D's for all to enjoy.
For a full calendar of performances and special appearances please go to visitvulcan.com
Admission is $6 for ages 13 and up, $4 for kids ages 5-12 and children under 4 are free and can be purchased through the website or on Eventbrite. Admission includes access to the park grounds,  Observation Tower, Museum, photos with Santa
Magical Nights: Vulcan's Holiday Light Experience is presented by Alabama Power and Birmingham Coca-Cola Bottling Company with additional support from Arc Realty, Piggly Wiggly, Protective, Regions, Vulcan Materials Company, WVTM13, V94.9, Color World Painting, Swanky D's and The Pixel Room.