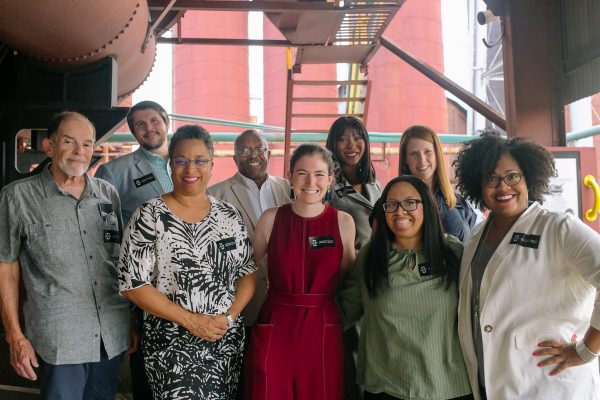 In April 2018, the Equal Justice Initiative (EJI), spearheaded by Bryan Stevenson, the widely acclaimed public interest lawyer and best-selling author of Just Mercy, opened the National Memorial for Peace and Justice (NMPJ) in Montgomery. As the nation's first memorial with 805 monuments dedicated to the legacy of victims of racial violence and injustice, counties were challenged to claim the replicas of each monument that surrounds the memorial and placed them in their respective counties as satellite memorials.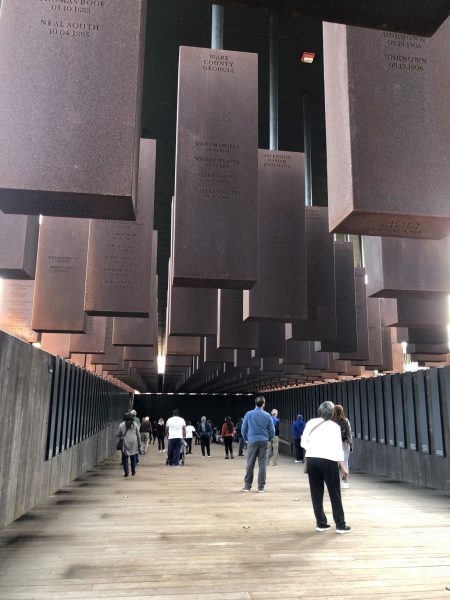 To support this memorialization work across the nation, EJI partners and collaborates with local county coalitions through the Community Remembrance Project. And in June 2018, a group of community leaders formed the Jefferson County Memorial Project (JCMP), spearheaded by Abigail Schneider, Project Director. This grassroots coalition began working toward reforming racial injustice, as well as memorializing victims of racial violence by retrieving the Jefferson County monument.
Daring, young and passionate, Abigail is the fearless leader of the JCMP coalition. She is a catalyst for change. She is a gamechanger. She and the eight coalition members have taken on the charge of courageously leading the residents of Jefferson County into uncharted territory by embracing a vision of healing and racial reconciliation. They are inspiring people to engage in honest conversation about our painful racial history and the obstacles that have and continue to divide us – in a way most communities have never done.
The JCMP has accomplished more in two short years to help transform the racial consciousness of both our local and national landscape. Through the JCMP's four-pronged mission of research, arts and education, placement of historical markers, and advocacy (Donaldson Correctional Facility), Abigail and her cohorts are forging new, creative entry points for greater awareness and community engagement. Through Abigail's vision, collaborative efforts and execution, the JCMP has coalesced with over 40 strategic community partners who come alongside in helping educate and train, as well as promote and sponsor events, or host city committee forums. Over 3,200 individuals have participated in JCMP events.
Through the JCMP Fellowship, Abigail leads, mentors, and trains college students from Jefferson County's six colleges on how to complete primary and genealogical research. Garnering national attention, the JCMP Fellowship has published two reports on their research and findings: Jefferson County's 30 Residents and Jefferson County's Broken Systems.
With the recent social unrest in reaction to the death of George Floyd, Abigail and the JCMP coalition, both individually and collectively, are bringing people to the table, initiating honest conversation. They are inspiring the people of Birmingham to break through the barriers of generational pride, prejudice and familiarity.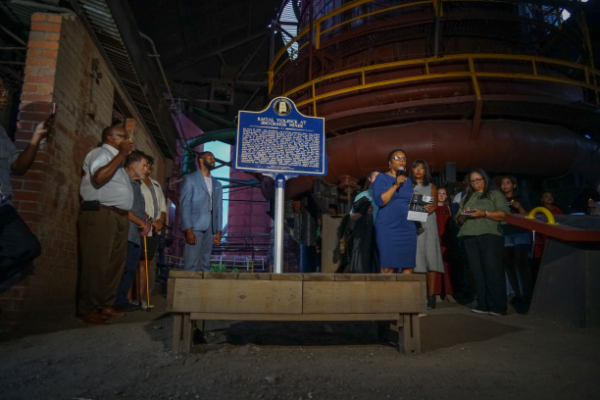 Just as Vulcan has served as a symbol of vision, strength, remembrance, and hope, the JCMP coalition, too, is a light bearer— forging a new frontier in our history.
She and the coalition are serving as a bridge, a conduit – connecting the past to the present and leading Jefferson County residents into a future rooted in healing, reconciliation and justice. For more information, check out the JCMP website.