Created in collaboration with the St. Elias and St. George congregations, Birmingham's Middle Eastern Community: Celebrating Life & Liturgy will feature artifacts highlighting the religious, economic, and social lives of the community.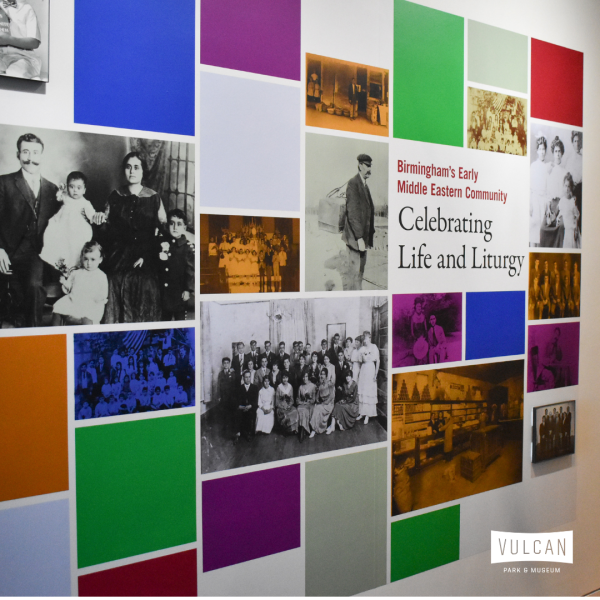 The history of Birmingham's first Middle Eastern community began with the arrival in 1910 of Christian immigrants from the areas known today as Syria and Lebanon.
All told, about 65 Lebanese families immigrated to Birmingham in the early 20th century, mostly from the towns of Zahlé and Wadi-Al-Arayech, located 30 miles east of Beirut. Once here, they settled in Southside and Avondale, working adjacent to Birmingham's iron and steel and cotton industries as peddlers and traders, later as merchants operating brick-and-mortar stores.
The practice of their faith remained central to their new life in Birmingham. Middle Eastern immigrants soon formed two religious congregations, the Maronites at St. Elias Maronite and then, about a decade later, the Melkites at St. George. Despite celebrating separate liturgies, the two congregations have remained close over the years, through intermarriage and shared history.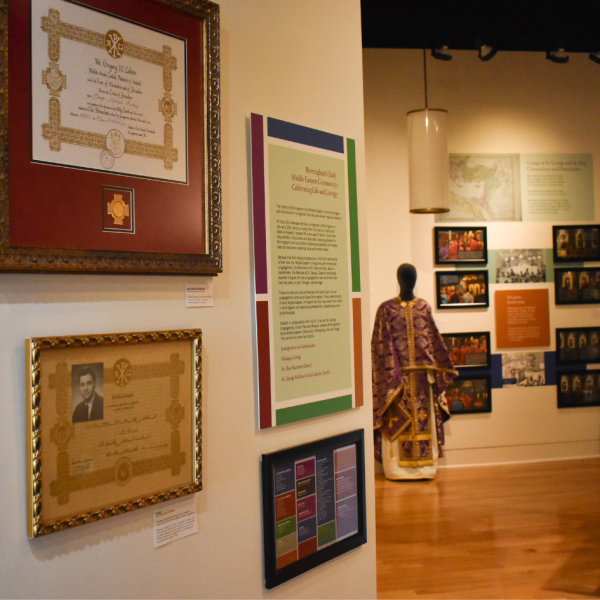 Thanks to food and cultural festivals held each year at St. Elias and St. George, these two congregations continue to shape the cultural life of Birmingham. Today, descendants of the city's early immigrant families have taken their place in Birmingham and beyond as leading professionals, entrepreneurs, and philanthropists.
This exhibit is sponsored by Alabama Humanities Alliance, Zyne Family Foundation, Benjamin & Francis David Foundation with additional support provided by: Birmingham Coca-Cola Bottling Co., Protective, Vulcan Materials, and Regions.
Birmingham's Early Middle Eastern Community continues our exploration of the people and cultures who have made Birmingham what it is today. Vulcan Park & Museum began the series a decade ago with an exhibition on Birmingham's Greek community. The series expanded over the years with exhibits on Birmingham's Italian immigrant community and the building of the Fourth Avenue District.