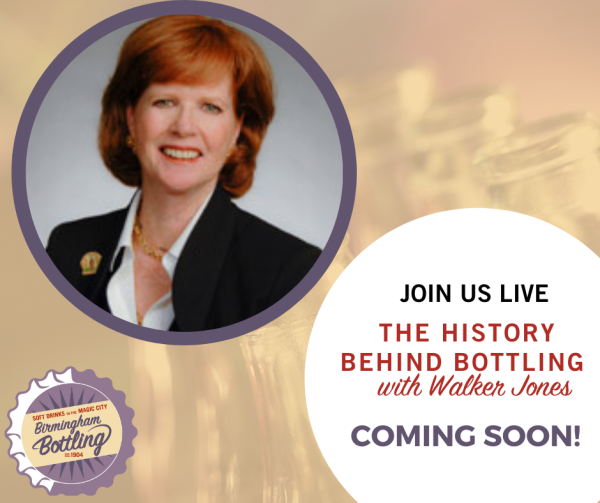 The History Behind Bottling with Walker Jones, originally slated for March 22, will be rescheduled for a date this fall. This live chat is part of a series of programs surrounding our latest museum exhibit, Birmingham Bottling, Soft Drinks in the Magic City presented by Birmingham Coca-Cola Bottling Co.
Birmingham Bottling: Soft Drinks in the Magic City, features the products that have quenched the city's thirst for sugar and fizz. Built around Vulcan Park and Museum's collection of memorabilia and vintage soda bottles, Birmingham Bottling overviews the city's history of soft drinks, exploring why Birmingham led the nation in soft drink brands.
Entrance to the exhibition is included with general admission to VPM. Admission to the exhibit is $6 for 13 and up, $4 for kids ages 5-12 and children under 4 are free. Vulcan Center Museum is open seven days a week from 10 a.m. – 6.pm. Tickets can be purchased on-site at Vulcan Park & Museum, at the ticket booth.
Previous live chats with Dennis Smith and Larry Thornton in the History Behind Bottling series can be found here.