It has been a very busy fall at Vulcan Park and Museum. See what the "Big Guy" has been up to!
"Vulcans on Parade" Phase II Revealed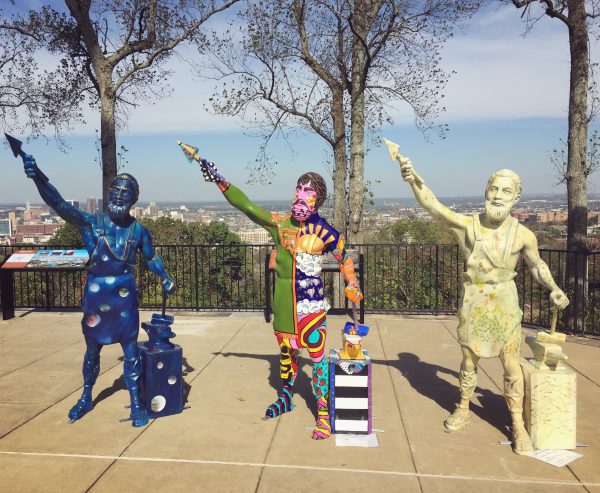 Vulcan Park and Museum's Junior Leadership Board unveiled three new miniature Vulcans as a part of Phase II of the "Vulcans on Parade" community art project. Mayor William Bell joined the celebration before the statues were sent off to their new homes. The statues will be installed at Kinetic Communications (far left), the Birmingham Botanical Gardens (far right), and in Liverpool, United Kingdom (center) as a part of the Birmingham Sister City partnership.
For more details on the event click HERE and check out coverage by al.com and CBS 42 WIAT.
---
Jefferson County IB Program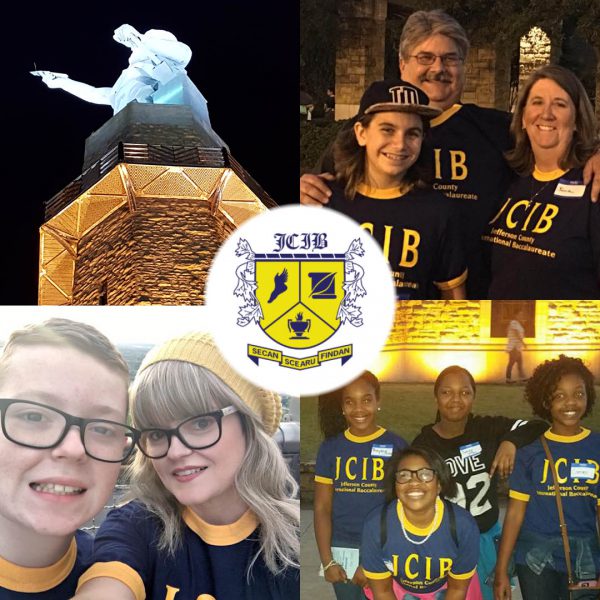 On Monday, October 24, Vulcan Park and Museum and the Jefferson County Board of Education are joined forces to offer the students, faculty, and parents of the Jefferson County International Baccalaureate School (JCIB) a chance to experience the variety of Vulcan Park and Museum's educational opportunities all in one evening.
Learn more about the Jefferson County International Baccalaureate School (JCIB) HERE.
If you are interested in Vulcan's educational programing opportunities, guided tours, school field trips, or group rates contact Vulcan Park and Museum's education department by calling 205.933.1409 x.112 or by emailing fieldtrips@visitvulcan.com.
---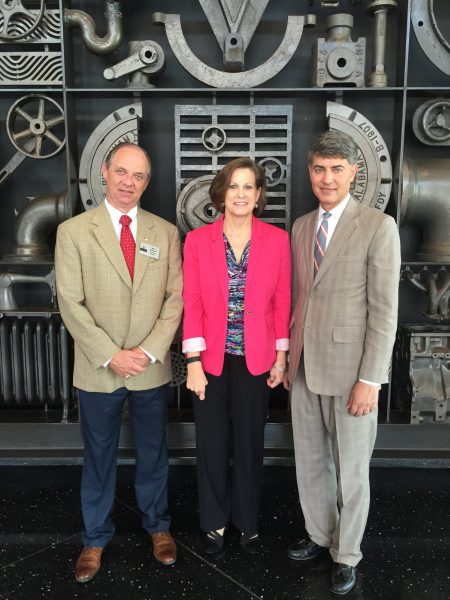 On Wednesday November 2nd Birmingham educators gathered at Vulcan Park and Museum for The Annual Teacher Symposium presented by the Birmingham Bar Foundation with a keynote address by former state of Alabama representative and Homewood attorney, Paul DeMarco. This year's topic focused on Civic Education and how teachers can encourage their students to be active citizens and future leaders.
(FROM LEFT TO RIGHT) Our Director of Education Mark Akerman is pictured with the Debbie Smith, President of the BBF and former state of Alabama legislator and attorney, Paul DeMarco, who was the keynote speaker.
---
Vulcan Aftertunes 2016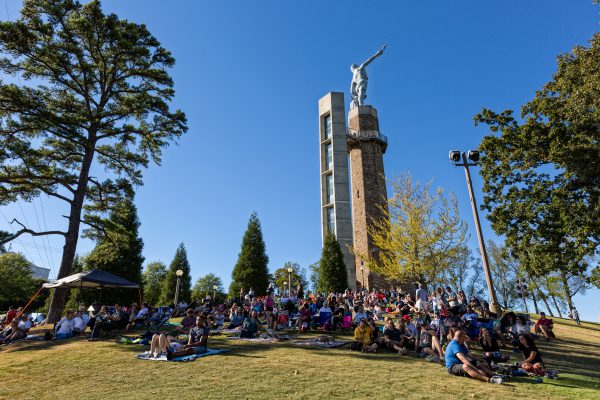 The 12th season of the popular fall concert series Vulcan Aftertunes came to a conclusion after three rocking performances from Dylan LeBlanc and Duquette Johnston on September 25, Big Sam's Funky Nation and Tragic City on October 9, and Amanda Shires and Jesse Payne on October 23. Attendance this year was record-shattering and from the looks of the pictures shared everyone had an awesome time enjoying tunes, brews, and the best view in Birmingham's backyard.