Put on your ingenuity hat for this cool program that lets you design your very own soda. Join us on Sunday, April 24 alongside industry experts to flavor, mix and brand your concoction, and explain the science and marketing behind launching a new soft drink that's sure to be a hit.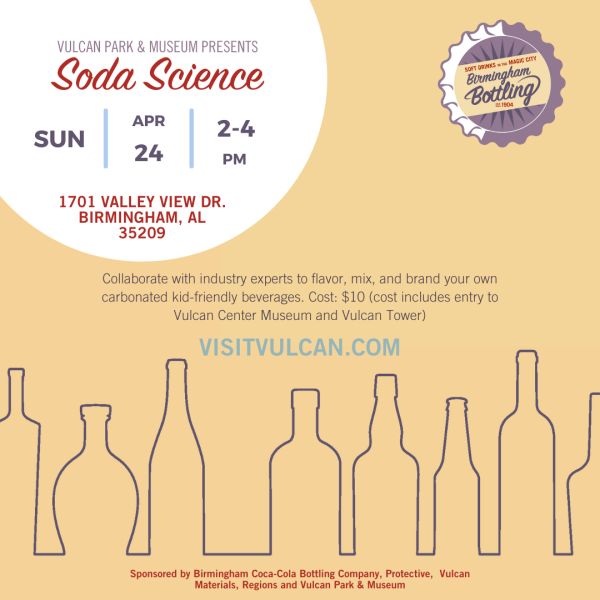 The event will be from 2:00PM to 4:00PM at Vulcan Park & Museum. Tickets are $10 and include entry to Vulcan Center Museum and the observation tower.
This event is part of Vulcan Park & Museum's latest exhibit, Birmingham Bottling: Soft Drinks in the Magic City presented by Birmingham Coca-Cola Bottling Company. The exhibit is on display through January 2023.