New exhibit on the history of bottling and beverage industry in Linn-Henley Gallery
BIRMINGHAM, Ala. – Have you ever heard of  Mission Orange, Try-Me Cola, National Dope, NuGrape, Jersey Creme, Glee Ola, Gay Ola or Wiseola? Discover these brands and many more in Vulcan Park & Museum's latest exhibit, Birmingham Bottling: Soft Drinks in the Magic City.
Presented by Coca-Cola Bottling Company UNITED, Birmingham Bottling tells a comprehensive story of Birmingham's soft drink history, complete with the inventors and innovators, marketers and visionaries, the workers and methods that made Birmingham the center of bottling innovation and one of the most important markets in the world.
Running now until January 2023, visitors will see the Birmingham History Center's collection of vintage bottles from classic companies such as Coca-Cola Bottling Company UNITED and Buffalo Rock as well as a flood of imitators and wannabes. This exhibit will quench Birmingham's thirst for sugar and fizz exploring why Birmingham led the nation in soft drink brands.
Entrance to the exhibition is included with general admission to VPM. Admission to the exhibit is $6 for 13 and up, $4 for kids ages 5-12 and children under 4 are free. Vulcan Center Museum is open seven days a week from 10 a.m. – 6.pm.
In addition to the Linn-Henley Gallery exhibit, VPM has partnered with local agencies and organizations to provide programming throughout the year including virtual lectures, a soda science event, bottling memorabilia day and a series of beverage tours. For a full listing of the events throughout the year, go to visitvulcan.com.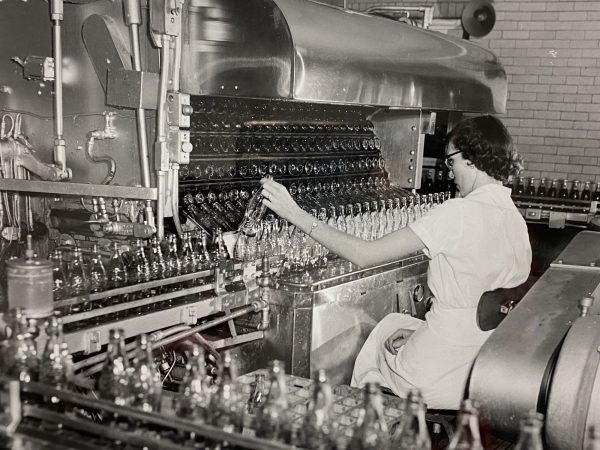 Birmingham Bottling: Soft Drinks in the Magic City presented by Coca-Cola Bottling Company UNITED is supported with corporate sponsors Protective, Regions and Vulcan Materials. Program partners include Buffalo Rock/Pepsi, Dining Out with Comedienne Joy, Cahaba Brewing Co., Dread River Distilling, Redmont Distilling Co., Ghost Train Brewery, Back Forty Beer Company, and Southern Museum of Flight.