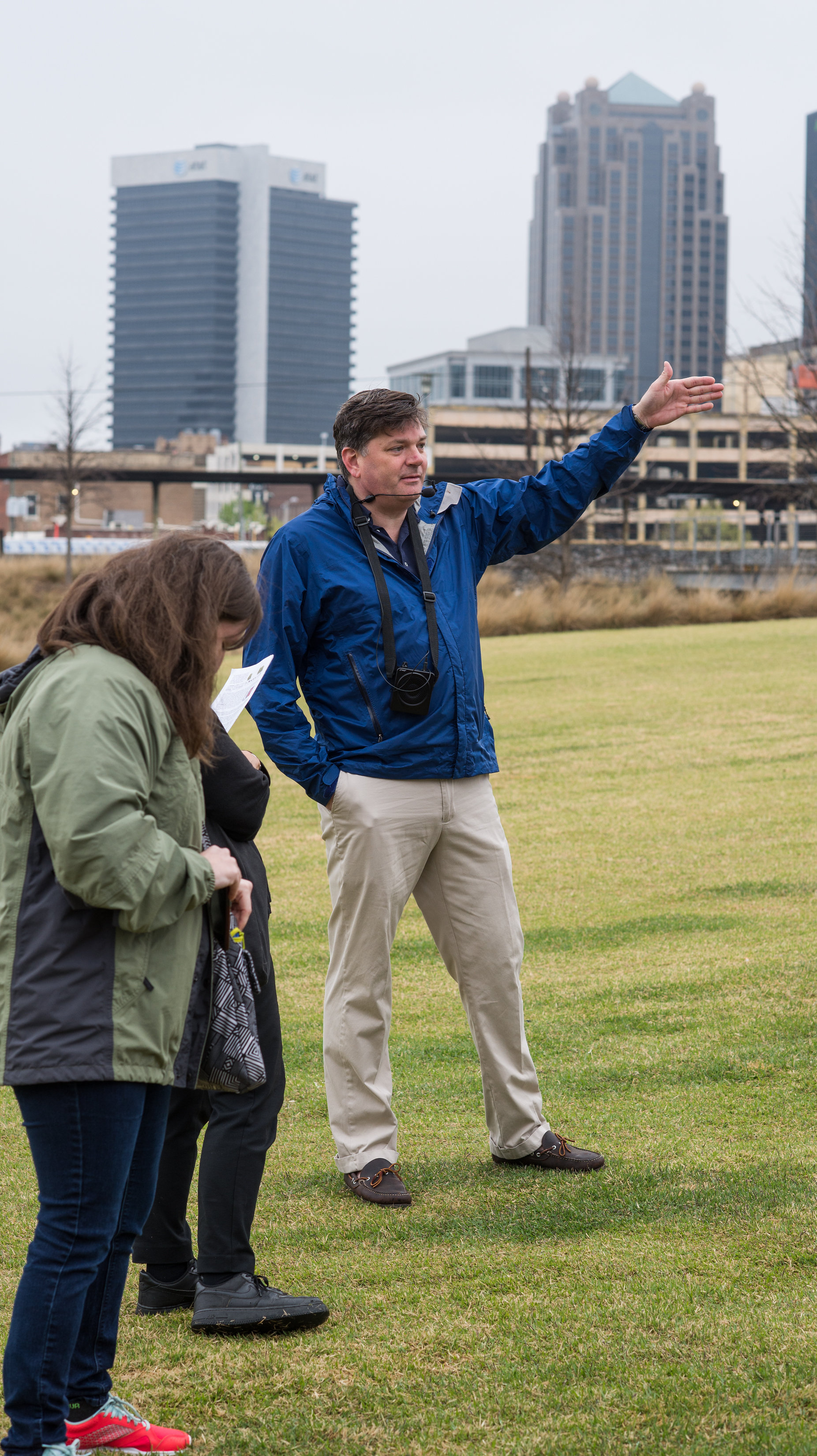 Join Vulcan Park and Museum and the Alabama Center for Architecture for our 2017 Annual Walking Tour Series of Birmingham's history and neighborhoods presented by Blue Cross Blue Shield Alabama. 
See the transformation of the "the cut" – from disinvestment to investment – with inside looks at adaptive reuses and new construction all along First Avenue South. The tour will begin at the new Rotary Trail's Magic City sign on 20th Street and end at the Pepper Place Farmer's Market just in time for lunch at Cantina, Red Cat or Chef Chris Hastings' latest venture – Oven Bird.
Tickets for Spring Walking Tour: First Avenue South/Rotary Trail: From 20th Street to the Farmers Market have been sold out.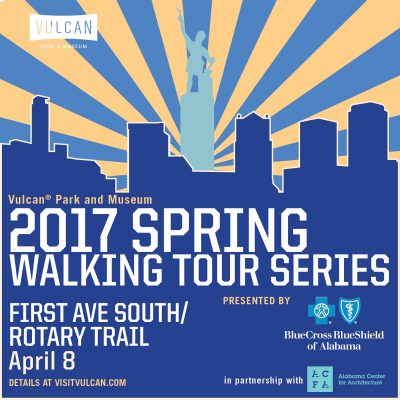 The Spring Walking Tour Series will conclude with a history of Mountain Brook's town center, Crestline Village on April 29th. Call 205-933-1409 for more details.