Vulcan Park & Museum invites the entire community to embrace the holiday spirit in spectacular style during Vulcan's Magical Nights, Dec. 3-5, 10-12 and 17-23 from 6:00 to 8:00 p.m.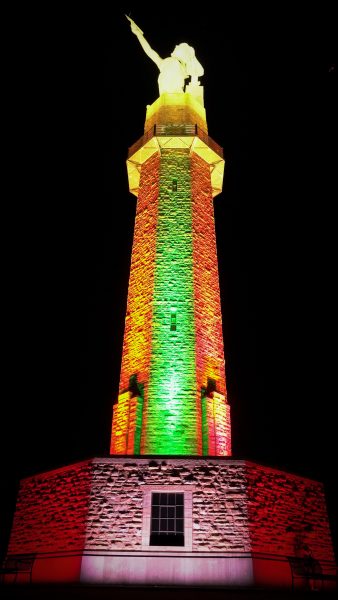 Vulcan Park and Museum will be transformed into a delightful wonderland filled with lights, holiday music, special guest appearances, and Santa. The Anvil and Museum will have extended hours until 8 p.m.  There will also be food, hot chocolate, wine and beer available for additional purchase.  
This year, The Pixel Room, Alabama's first selfie museum, will have two scenes for all to enjoy and take photos. These fantastic scenes are curated by Swanky D's.  
For a full calendar of performances and special appearances please go to visitvulcan.com.  
Admission is $6 for ages 13 and up, $4 for kids ages 5-12 and children under 4 are free and can be purchased through the website or on Eventbrite. Admission includes access to the park grounds, Observation Tower, Museum and Photos with Santa.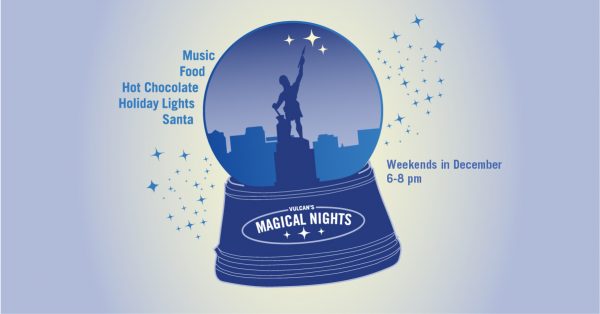 Vulcan's Magical Nights is supported by Coca-Cola Bottling Company United, The Pixel Room, Swanky D's, Babypalooza, WVTM 13, V 94.9, Magic 96.5 and Latino News.