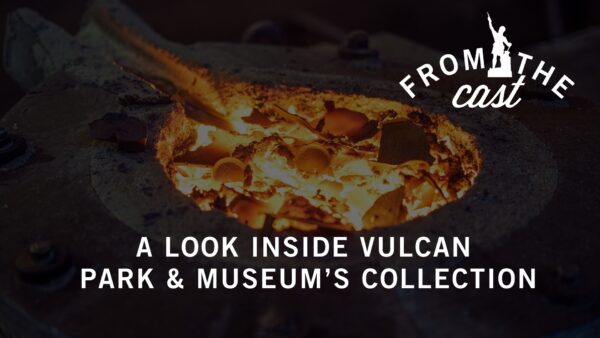 In 2018, Vulcan Park Foundation acquired the collection of the Birmingham History Center after they moved from their location in downtown Birmingham and eventually disbanded.  This allowed the Foundation the opportunity to become the area's preeminent source for Birmingham's history.  With this collection, we can create exhibits that comprehensively tell the history of our diverse region
Our new exhibit program, From The Cast, will integrate small cases across the Birmingham metro area highlighting lesser-known stories of our history while featuring a selection of artifacts from the Vulcan Park Foundation's collection.  Exhibits will also rotate throughout the year in the Museum in the Vulcan Center.
If you have material related to the history of the area that you'd like to donate to the foundation, fill out the Temporary Custody Receipt below or contact our Collections Manager, Coleman Baxley at cbaxley@visitvulcan.com.