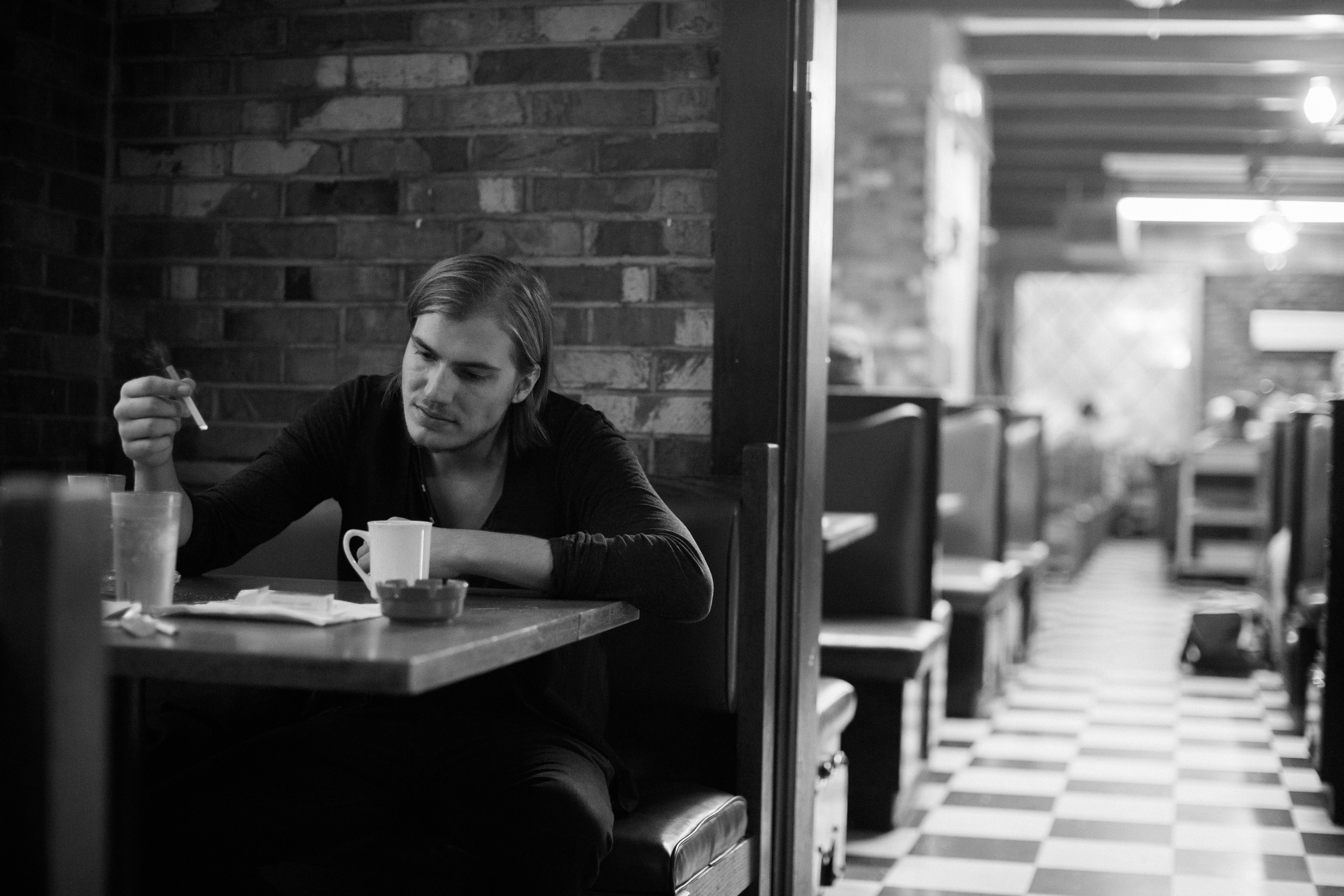 Dylan LeBlanc knows second chances don't come around often. But, neither do voices like his.
Overwhelmed by the speed his gift would take him, from Applebee's server to "the new Neil Young" in a matter of months, he walked away from an unlikely major label deal after releasing two critically acclaimed albums. He slipped into a blur of booze and self-doubt. Exhausted and damaged at just 23-years-old, Dylan came home to Muscle Shoals, Alabama to write a new life for himself.
In between the moments of clarity and a few familiar falls, he also wrote a new album, Cautionary Tale: a collection of shimmering, arresting songs with the same haunting vocals that caught the attention of Lucinda Williams and Bruce Springsteen, now with a sharpened edge honed by hastened maturity.
"This record is about me getting honest with myself," says Dylan. "I had to let the guilt about the past go and find a new truth within myself. This time, I felt like I really had something to say."
Enjoy cool tunes, craft brews and sweet views with these up-and-coming artists as well as everyone's favorite cast iron statue, Vulcan. Chill out in Birmingham's backyard with your lawn chairs and blankets and bring the whole family out to enjoy some of the country's best new entertainers.
Gates open at 1:00 p.m.
Duquette Johnston begins at 2:30 p.m.
Dylan LeBlanc begins at 4:00 p.m.
Tickets and seating are first-come, first-served.
Light snacks, beer, wine and soft drinks will be available for purchase.
No pets or outside alcohol allowed.
Tickets: 
$15 for adults
$8 for members
$8 for children
(Ages 4 and under free)
---
Vulcan AfterTunes 2016 is sponsored by Vulcan Painters, Birmingham Coca-Cola Bottling Co., Butler Snow, America's First Federal Credit Union, Barker Advertising, Alabev, Piggly Wiggly Birmingham, Xcuity Solutions, and Marriott Shoals Hotel & Spa. Media partners include: ABC 3340 / My68 / CW 21, AL.com & Birmingham Magazine, Bell Media, Birmingham Mountain Radio, and City Vision.