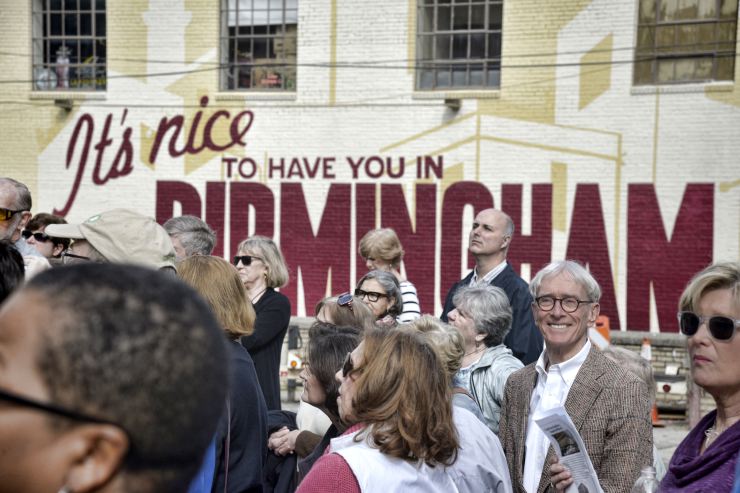 Vulcan Park and Museum's Spring Walking Tour series continues with a stroll through the Historic Retail and Theatre District. The renovated Lyric Theatre is the centerpiece of recent development south of 20th Street. We'll visit The Lyric and explore the history and revitalization of its neighbors including The Alabama Theatre, the Loveman's and Pizitz buildings, the John Hand Building, the Empire Building, and much more. With new apartments, office buildings, lofts, hotels and restaurants, this area showcases the active investment in downtown Birmingham.
Members $10
Non-members $12
Thank you for your interest in our 2016 Spring Walking Tour series. Registration for this tour is now closed. 
Please join us for the final tour through the Forest Park neighborhood on May 14.