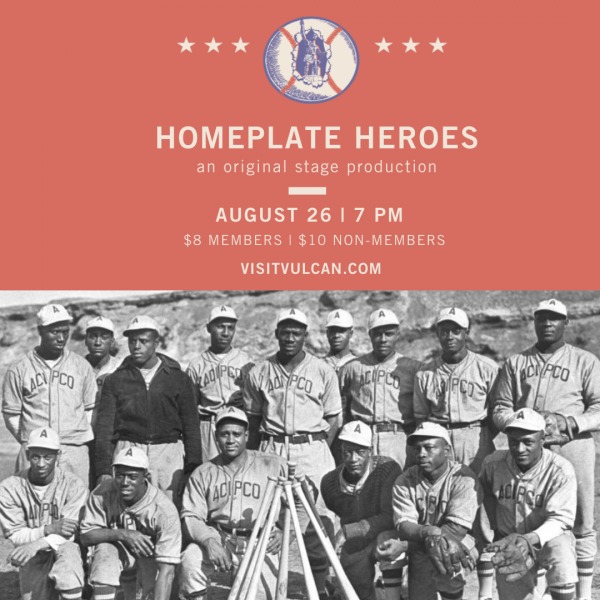 Vulcan Park & Museum, in conjunction with The Negro Southern League Museum (NSLM) invites you to experience "Homeplate Heroes!", which presents a snapshot of Negro League Baseball history. Join young actors of Make It Happen Theatre Company as they take audiences on a tour of the Negro League baseball era, in their production of "Homeplate Heroes," written by Alicia Johnson-Williams and Directed by LaShanna Tripp and Eric Marable.
The play tells the story of the Negro League baseball era which chronicles the lives of some gifted and determined athletes who endured racial discrimination while displaying exceptional sportsmanship.
The production shares an important part of black history that we do not often learn about while paying tribute to the unsung heroes of the Negro Leagues through creative live performance.