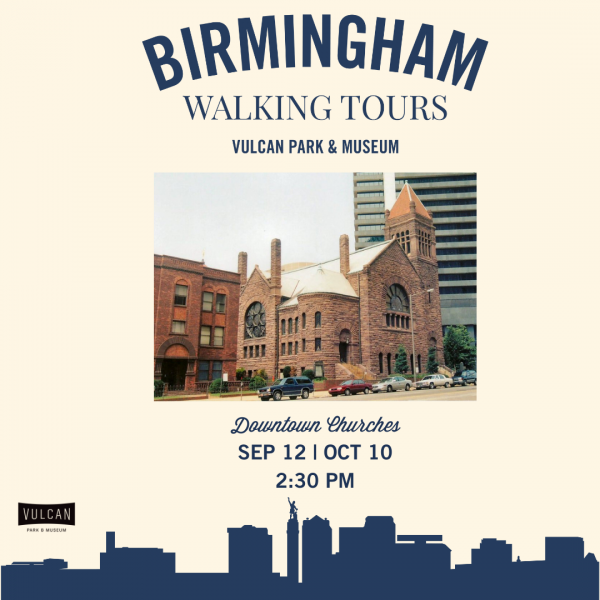 Birmingham's downtown churches reach back to the city's founding days—and now are contributing to the renewed vitality of the city center. Come learn about the architecture, hear some stories the buildings tell, find out about the range of resources they offer, and visit a few of the church interiors. The tour focuses on the original congregations that are still downtown: Cathedral of St. Paul, First Presbyterian Church, Cathedral Church of the Advent, First United Methodist Church, and 16th Street Baptist Church.
The Sunday tour begins at 2:00 p.m. Registration is $25 for Vulcan Park and Museum members and $40 for non-members. Space is limited and advanced registration is required.
Huge thanks to the Caring Foundation of Blue Cross Blue Shield, Spire and Protective Life Corporation for making this event possible.