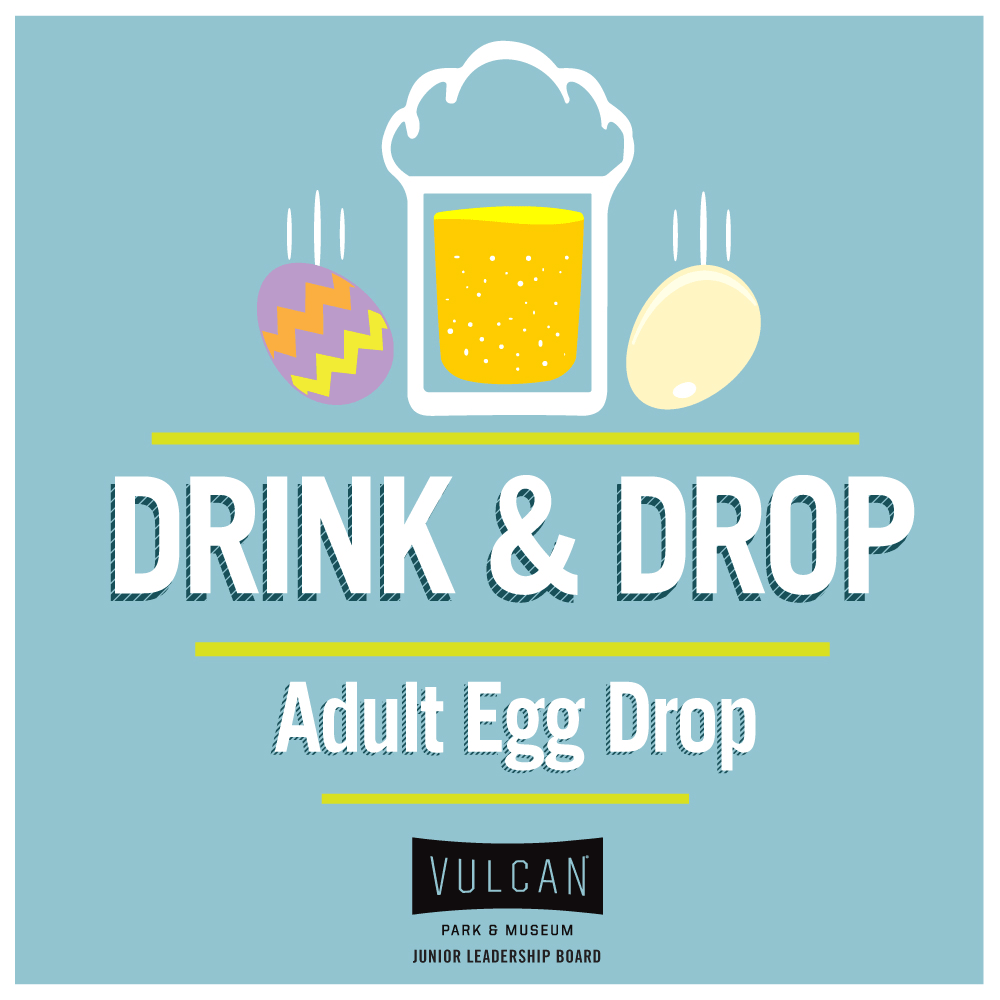 In conjunction with the 29th Annual Brent Newman Memorial Egg Drop, Vulcan® Park and Museum will host its 2nd Annual Drink and Drop adult egg drop competition on April 5, 2018. Egg Drop teams and individuals, try your hand at the classic elementary student competition by keeping an egg protected as you drop it from the top of Vulcan's 124-foot pedestal. The goal: to keep your egg from landing sunny side up! Join us for this fun annual event commissioned by the Vulcan Park and Museum Junior Leadership Board.
This year, we would like to extend an invite to those who wish to spectate and enjoy the food, drinks, ingenuity, and entertainment! Purchase your tickets at the link below (ticket includes one free drink).
Award Categories (One winner per category):
Biggest Splat
The Greenest Egg in the Ham
Most Egg-cellent Design
The Best Laid Egg
Applicants are encouraged to apply before April 4, 2018. However, walk-up team applicants are required to bring payment with them in order to participate.
Contact Elizabeth Choy, Development Coordinator, if you have any questions or would like to start your team.
echoy@visitvulcan.com (205) 933-1409 ext. 111